In our business we know that music can make or break a commercial… adding emotion and impact. For many years, we've also helped clients inspire, entertain and connect, through our clients the Louisville Orchestra, Forecastle Festival and others. And now, we are humbled to be involved with a project spotlighting how music was a glimmer of hope during a most horrific time in history and now is spurring dialogue about human rights and social justice.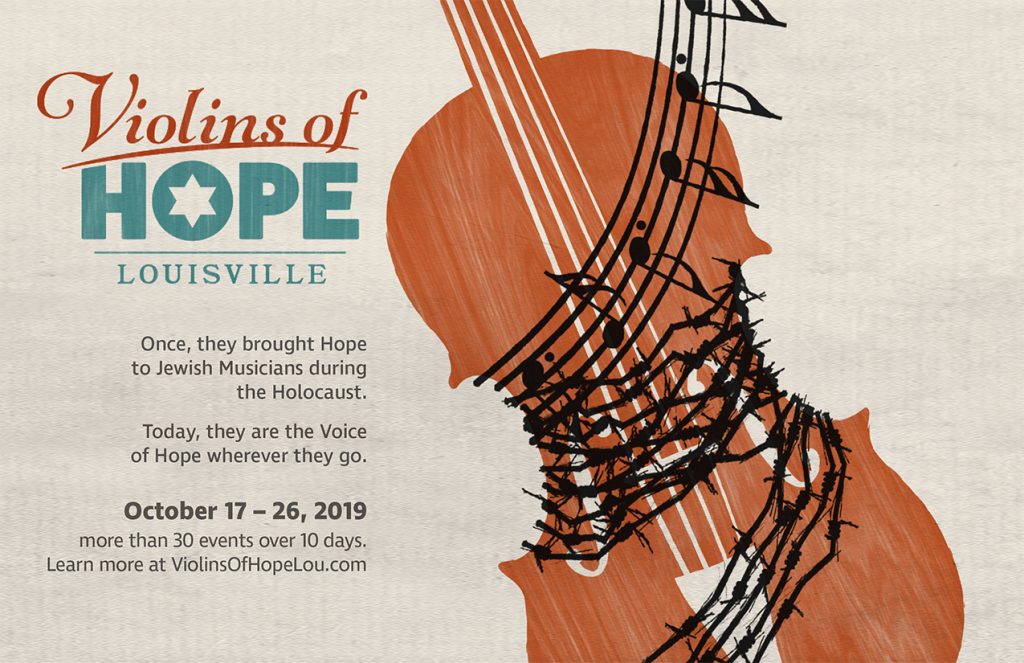 The Violins of Hope: Strings of the Holocaust is a collection of more than 60 restored instruments played by Jewish musicians during the Holocaust, and that will be visiting Louisville later this month for a series of events.
Violins have been an important part of Jewish culture for centuries and assumed a greater role during the Holocaust, when they provided comfort and connection during unthinkable challenges. Violins of Hope brings to the community 60 instruments that survived concentration camps, pogroms, and many long journeys to tell their story of hope and the resilience of the human spirit. Painstakingly collected and restored by Israeli luthiers Amnon and Avshi Weinstein, these special violins have traveled to cities in Europe, Israel and the United States.
BCH created a marketing communications and public relations campaign to help inform the community about this important series of events.
Violins of Hope will offer a variety of events for the public to see these rare instruments, hear their music, and learn their stories. The violins will be on exhibit at The Frazier History Museum throughout the 10-day program. In addition, Weinstein and the violins will make appearances at lectures and performances at the Louisville Free Public Library, Bellarmine University, Indiana University Southeast, University of Louisville and the Filson Historical Society, as well as elementary schools, synagogues and churches. The program will culminate with a special performance by the Louisville Orchestra at the Kentucky Center for the Performing Arts on Saturday, October 26.
To learn more about the Violins of Hope program and see a full event calendar, please visit violinsofhopelou.com