The trade association representing the North American lottery industry recently recognized BCH Agency partner Allison Pitman with its top professional award.
The North American Association of State and Provincial Lotteries (NASPL) presents its prestigious Powers Award annually to honor leading professionals in the lottery industry. Pitman recently attended NASPL's annual conference in Denver and was one of just two people across North America selected for the award.
Allison leads the BCH Agency team serving the Kentucky Lottery with marketing and creative strategies that have helped break sales records 13 out of the past 14 years. Kentucky Lottery CEO and President Mary Harville, our client, nominated Allison for the award.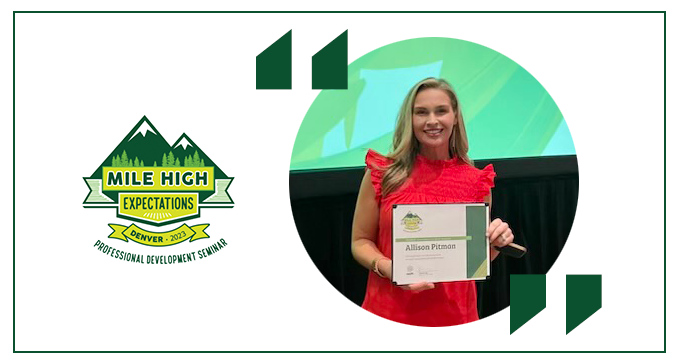 "Our work with the Kentucky Lottery to help the Commonwealth 'fuel imagination and fund education' has been among the most rewarding of my career," Allison said. "I'm so grateful for our committed team and our client family we've worked with over these many years."
BCH Agency is appreciative of our long-standing partnership with the Kentucky Lottery, and thankful to Mary for recognizing what we know… that Allison helps build winning brands and winning client relationships!