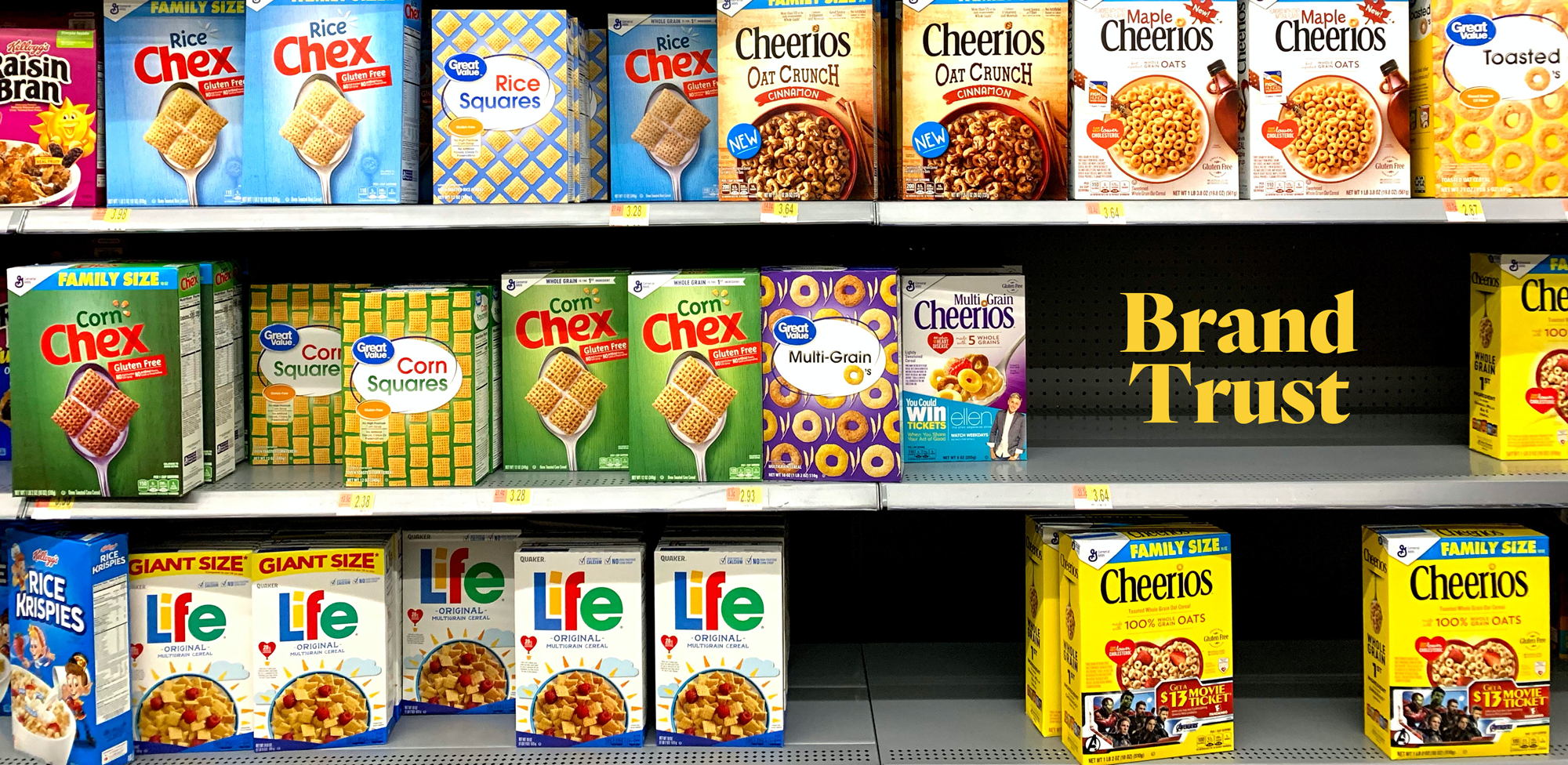 What makes a brand "trusted" among consumers? Is it the product cost? Is it the product's longevity in the market? Sarah Phillips and Brandon Gilstrap, with the BCH Brand Management team, dove into The Morning Consult's recently published 2022 Most Trusted Brands report to better understand what earns consumers' trust and how brands maintain that trust.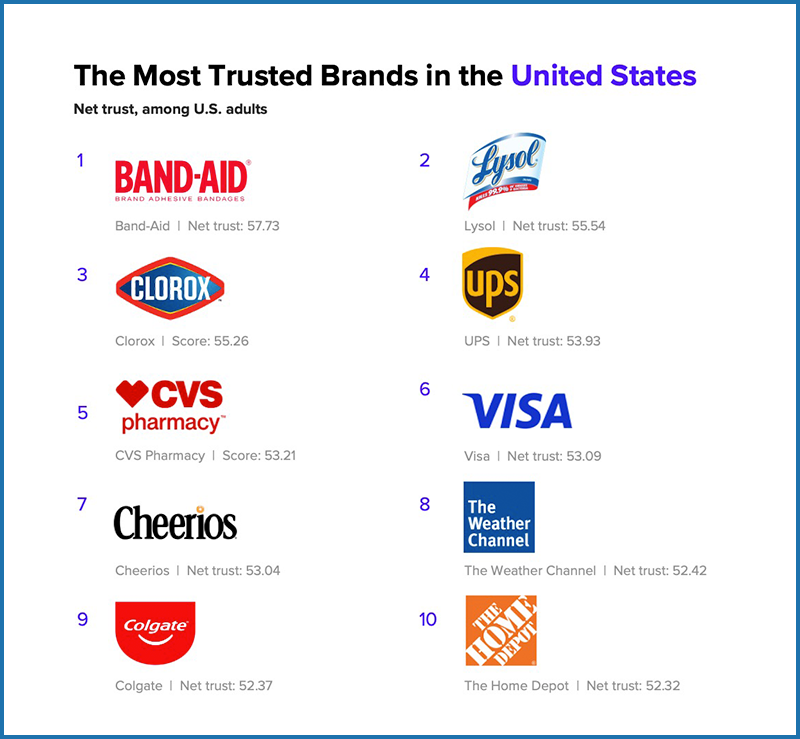 When it comes to determining the attributes needed to be a "trusted" consumer brand, it's important to look at the product's cost and quality, the brand's competitors, as well as global trends. The United States Top 10 2022 Most Trusted Brands list is evidence of how global trends, specifically the COVID-19 pandemic, have influenced consumers' purchasing decisions subsequently, the consumer's brand trust. Lysol and Clorox, two brands that are known for their disinfecting cleaning products, products that have been used in the fight against the COVID-19 virus, are just two of the six health and wellness brands that top the United States Top 10 2022 Most Trusted Brands list.
While these brands are not in the health and wellness categories, the pandemic has highlighted the consumer's trust in brands like UPS and The Home Depot. For delivery of pandemic purchases, consumers trust UPS to ensure that their packages make it to their destination safely. For all the Healthy at Home pandemic-motivated DIY projects, consumers rank The Home Depot highly on the list of trusted brands.
Three important factors that drive consumer trust are:
1. High-quality products/services
2. Positive customer experiences
3. Good value for the price
Brands that rank the highest in these categories tend to be established brands with high brand awareness, that have spent significant time and resources investing in building consumer trust. Take the Most Trusted Food & Beverage Brands for example (see chart). The majority of these brands focus on a single or small handful of products which allows them to ensure high quality, they value customer perception, and all of the products are generally considered to be of "good value."
Additionally, most of these brands have been operating for over 100 years, with the youngest (Doritos) still having been in operation for over 60 years. More years in the market allows brands the opportunity to show consistent quality, experience, and value to their customers year after year and generation after generation. Morning Consult puts it well…"each offering portfolios of products and flavors that add practical and emotional value to consumers' lives."
On the flip side, when we look at the two main reasons consumers worldwide lose trust in a brand due to either 1) A bad customer experience or 2) a poor quality product/service. Given that both of those are directly opposite to the reasons consumers trust brands, those come as no surprise. What is a bit surprising is how devastating losing that trust can be. After having lost trust in a brand, ~40% of U.S. consumers say they stopped using that brand's products and "will never use them again and/or started using that brand's competitors' products."
The three factors on which to build a brand's trust with consumers are simple to remember (quality, positive customer experiences, and value), but it takes a significant amount of time and resources to deliver again and again. Brands need to continuously invest in their products and as well as in the customer service experience. The ultimate takeaway – gaining consumer trust is an achievable investment; superior customer service, and continuing to deliver high-value, high-quality products is worth the effort to secure loyal customers.