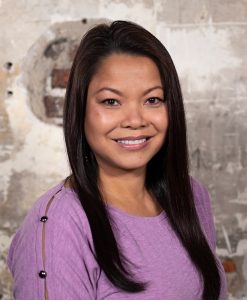 BCH welcomes restaurant marketing veteran Outhay Glass, who has joined the agency as senior account manager. Outhay joins the agency after more than a decade with the corporate office of Hooters of America LLC.
During her tenure with Hooters of America, Outhay was regional promotions manager, field marketing manager and most recently multidivisional marketing manager, overseeing five divisions encompassing more than 200 restaurants. In this role, she managed divisional marketing budgets to drive brand awareness through omnichannel campaigns, and managed corporate partnerships with brands including NASCAR and DirecTV. She was also responsible for planning and executing events including new store opening and reopening events, and promotional and marketing integration with large-scale events including the Daytona 500, The Masters, Final Four, and more.
"I am excited and energized to join the family at BCH," said Outhay. "I look forward to developing into a key member of the BCH team and am committed to becoming a major contributor to the continued success of the company."
Outhay lives in Louisville with her husband, two daughters, and a Goldendoodle named Bella, and Boston Terrier, Princie.