Yesterday we brought you BCH's analysis of Super Bowl ads… rated in the style of bourbon reviews. But we saved until now the two spots that elicited the greatest volume of responses – positive or negative – from our panelists. While there are differing opinions on these ads, they generated the most reactions, which could be said is the endgame in Super Bowl advertising.
As a reminder, here's our bourbon-review style rating scale:
Limited Release: the cream of the crop; a rarity. You will want to camp outside the liquor store for this one.
Your Everyday Bottle: always fits the bill. It's what you'd expect and that's pretty darn good.
High Proof: comes in hot. Some like it, some don't, but highly effective either way.
Letdown: lots of hype. You paid a high price, but it's just not worth it.
Rotgut: found on the bottom shelf and should stay there.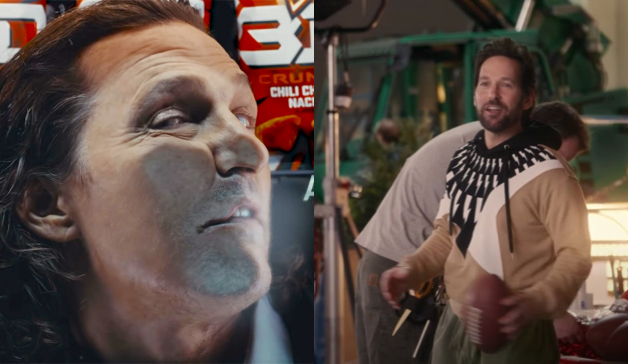 And without further ado, here are the spots that garnered the most reactions from our panel, and what they had to say about them:
Doritos 3D – Flat Matthew
Your Everyday Bottle: Doritos gets points for hiring one of the cardboard cutouts from the stands to feature in their commercial. The concept was effective, and the special effects were all right, all right, all right.

-TOM, art director
High Proof: Excellent production, and who can deny the sweet, sweet love of Matthew McConaughey's voice.

-JENNY, public relations supervisor
Letdown: Wait. Is that Matthew McConaughey's voice? Wait. Is that Matthew McConaughey? Wait. Is that Doritos? Made me lose all respect for Lincoln for not having him in a better contract.

-MATT, partner
High Proof: Doritos had another great one this year. Matthew McConaughey in 2D in Doritos 3D commercial was very creative. I know some people thought it was creepy but it was definitely one that stuck in my mind.

-PRESTON, digital media buyer
Letdown: I get the concept, but it felt as though they just drew a big name out of a hat to execute it.

-ALEX, account manager
State Farm – Stand-ins
Your Everyday Bottle: Everything is better with Paul Rudd. Too bad he couldn't help Mahomes with slappin' da Bucs.

-TOM, art director
Limited Release: What a very clever way to incorporate Drake, one of today's top celebrities, to their brand. To have Jake and Drake struggling to see who should be the one to say the "Like a Good Neighbor" tagline was hilarious… I actually laughed out loud. I even got a "that's a funny one," from my teenage daughter. Entertaining!

-OUTHAY, senior account manager
Limited Release: Look under the hood of the internet and you'll find this running joke that ever since State Farm introduced the new "Jake from State Farm" people have been saying that the actor looks similar to Drake. So, this spot was a nod to the internet conversation already out there and really good use of an expensive cameo.

-TAYLOR, social media manager
Limited Release: They have been including a lot of athletes in their advertising like Patrick Mahomes, Aaron Rodgers, and Chris Paul, so I loved the splash move of adding a star like Drake. The execution was great too.

-ALEX, account manager
Letdown: How do you make the familiar even familiar-er? Add more celebrities to the Jake from State Farm campaign. This campaign has become ubiquitous outside of the Big Game, so when they amped it up with Paul Rudd and then topped it off with Drake, I found myself wondering if I'd seen this already and then it instantly lost its impact with me as a big Super Bowl ad. But I did smile and only hope they have the budget for it to live on. Would love to see "Drake from State Farm" answering the late-night customer service calls one time.

-MATT, partner
---
That's it for our look at the ads of 2021's Super Bowl. Don't miss our full reviews. Now, the real test will be to see what kind of ROI the massive ad buys bring these brands. We'll all stay tuned.