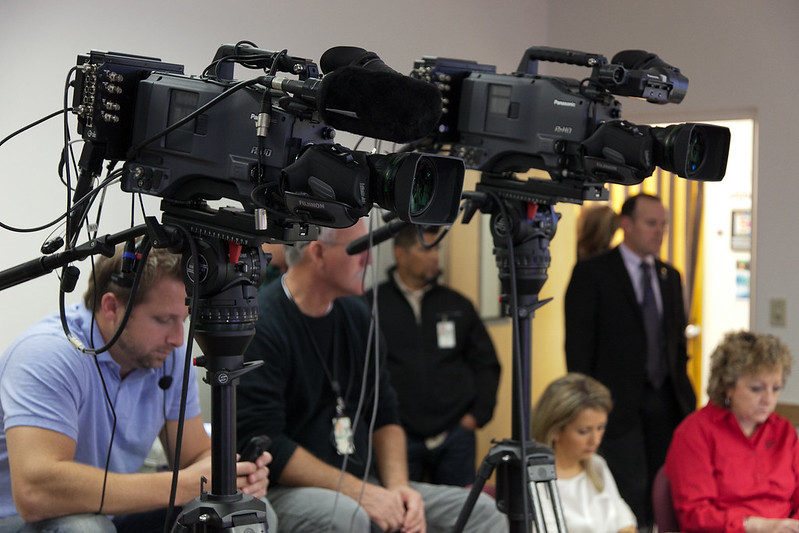 We're entering the third month of quarantine and the nation continues to manage through the COVID-19 pandemic. And, as many businesses begin to move carefully toward re-opening, we're hearing more questions from clients as to what's the right approach for handling news media relations and proactive story pitching when the news media are so consumed with daily briefings and how flat the curve is.
Bottom line: don't stop your pitching; just stop and think.
PRWeek recently reported that despite COVID-19's dominance of news headlines and airtime, PR pitching was up and journalist responses were steady in March 2020 compared to the rest of pre-pandemic Q1, suggesting some creative story angles relative to the virus.
News media still want to hear your news… so, as to how to approach it, here are a few things to consider:
Forget the small talk. There's no need to open your pitches to busy journalists with useless chatter. Opening with something like, "I hope you and yours are weathering these challenges as you're hunkered down at home," is just unnecessary. A reporter doesn't need to wade through several emails asking how they're doing when they're trying to determine what story to write today.
Don't force it. Sure, you've heard that you need to tie your company news to other newsworthy things, but if it's not an easy leap to connect your product or service to how people are experiencing the pandemic or the quarantine you may need a better angle. If it feels like a stretch, it probably is.
Instead, use these five rules for determine if you have something worth a media pitch:
Does it help? In other words, does it address a public need, not just a brand goal?
Does it answer questions? People are wondering what's changing with visiting your retail location, how to access your services, or use your product.
Does it solve a problem? COVID-19 and the resulting quarantine have presented many medical, social and business challenges. Are you solving any of those?
Is it actionable? Is what you're pitching something people can take advantage of now? The news cycle has been shortened even more with ever-changing developments related to COVID-19.
Is it inspiring? There's still room for good news, but it has to be more than the warm fuzzies. A good test is does it make you smile and say "wow" at the same time?
The foundation of good media relations remains the same: the best way to get your story told in the news media is by helping journalists do their job. This means giving them topical and timely information, quality spokespeople, and strong visuals. And you can do that whether it's business-as-usual or the midst of a crisis.