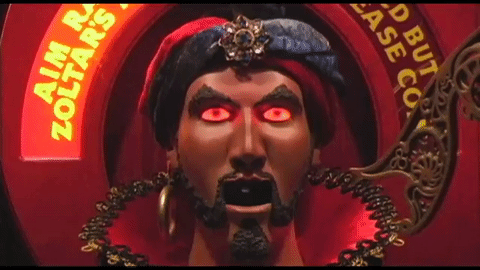 We're still getting used to writing 2021 when we fill in dates on forms, so it's time for Part 2 of our predictions for marketing, media, advertising and public relations… in the words of several BCHampions:
Some overall business trends:
I believe we'll see increased prioritization of Diversity, Equity, and Inclusion (DEI) efforts across company types and industry lines. Put simply, 2020 demanded change. So 2021 is perfectly poised to separate the "do-ers" from the "just-talk-ers." And consumers will be watching.

-ABBY, senior account manager
---
E-commerce will be at the forefront of social media platforms. Facebook and Instagram will continue the development of shopping tools to provide more ways to facilitate direct buying. Chatbots and Facebook Messenger marketing will see significant growth with brands making permanent shifts to digital.

-PRESTON, digital media buyer
---
E-commerce sales in 2020 were 14.5% of all retail…that number will double in 2021.

-TIM, founding partner
---
SpaceX Starlink will quickly become a major player among broadband communications brands, with high adoption in underserved and rural areas like Appalachia.

-STEVE, senior writer
Find more than one bottom line:
Brands will have to continue to be more vocal about the causes they believe in as consumers continue to support brands that share similar values.

-LAUREN, senior public relations manager
---
Usage of Cause Marketing as part of a brand strategy will increase substantially in 2021.

-TIM, founding partner
---
2020 made everyone re-evaluate what's important and people will be more selective about who and what they commit their time to, and this includes relationships with brands. Corporate Social Responsibility will become more important as brands seek to create and maintain relationships with their audiences.

-MATT, partner
Creating new revenue:
To combat any fallout from lawsuits, Facebook will charge more for advertisers to "unlock" targeting data. Facebook will have to rely on data for targeting from other sources much more heavily. The more you pay to run your ads, the higher tier of targeting you will be in. When placing the ads, it will be a separate cost for data vs the ad spend itself.

-EMILY, digital analyst
---
Given the rise in free streaming services like Pluto and TubiTV, I anticipate Amazon may make another push to monetize IMDb TV. Also, with the dominance of Alexa smart speakers, we've seen an increase in Amazon Music consumption and I anticipate that Amazon will finally monetize their music platform and offer audio ads on its free service.

-SHELBY, media director
---
Zoom will use its newfound popularity/capital to enter the world of tech products, offering branded webcams and phones that offer enhanced functionality compared to conventional products.

-STEVE, senior writer
What's in store with news media:
More local newsrooms will move to podcasting to get their content out to audiences and create new revenue streams.

-MATT, partner
---
I predict Newsmax will decisively overtake Fox News as the top right-leaning news channel, leading to an advertising exodus from one to the other.

-STEVE, senior writer
---
Major daily newspapers will cut the print product back to just select days.

-MARK, partner
And from the world of sports:
Barstool Sports is going to gain a ton of market share and poach more and more of ESPN's audience. With the vaccine becoming more widely available, Barstool's sportsbook locations are going to start popping up in states where sports gambling is legal. I'm thinking they'll make a splash move possibly by becoming the title sponsor of a college bowl game or an early-season college basketball tournament (like the Maui Invitational), or it could come in the form of a major talent hire from one of the traditional powers like ESPN or Fox Sports.  

-ALEX, assistant account manager
---
HouseParty.com or a similar company will partner with the NFL to make virtual Super Bowl parties. If the NFL doesn't partner, we'll see lots of video chat apps target "Big Game Get-togethers" or something of that ilk.

-KLEIN, director of development
---
Smaller brands won't be able to justify paying the huge costs of Super Bowl ads, creating a monopoly for Anheuser-Busch, who will go all-in with a throwback campaign to the "whassup" spots, but this time featuring Dolly Parton. Lincoln gets one spot in the Big Game… sort of. It is Matthew McConaughey driving a Lincoln and then in a brand crossover, Dolly calls saying "whassup" and invites him to come over for a Bud while watching the Super Bowl.

-EMILY, digital analyst
So, that's it for our 2021 predictions. If you missed Post 1, you can read that here. Time will tell how these predictions hold up, but one thing is for sure… this year will undoubtedly have more twists, turns and pivots for brands, and BCH is here to help you navigate.