Cultivating a rabid fan base through Four Roses Bourbon's CRM Program
Objective
In a hot product category like bourbon – where new product releases for certain brands result in fans camping out in front of stores – cultivating relationships with the customer base is vital. As the bourbons from Four Roses Distillery became industry darlings and the brand grew from regional to national distribution, the company turned to BCH to formalize and elevate its customer relationship program. The objective was to develop a CRM program to accommodate and scale with the bourbon brand's growing popularity, enabling Four Roses to maintain the appropriate amount of customer touchpoints with its most loyal and passionate fan base as well as the casual bourbon enthusiast.
Solution
BCH recommended establishing a tiered CRM program. We restored the historically rooted "Mellow Moments Club" as Four Roses' loyalist program that offers exclusive communications and brand opportunities for a smaller group of its most passionate fans, while simultaneously maintaining a larger database of general customers for additional ongoing communication through the monthly email newsletter, "Straight Up."
Mellow Moments Club members receive occasional emails with "heard it here first" information, behind-the-scenes looks and other exclusive content. Members receive a welcome kit (complete membership card and pin), an annual birthday message and special logo item during their birthday month, along with special access to member events, tastings and product releases. We introduced a members-only Facebook group for the club to interact with one another and for a way for the brand to further engage this fan base, as well as created a password-accessed section on the Four Roses website where members can purchase exclusive Mellow Moments wearables and glassware. New members are admitted both by referral and a limited time window for general applications.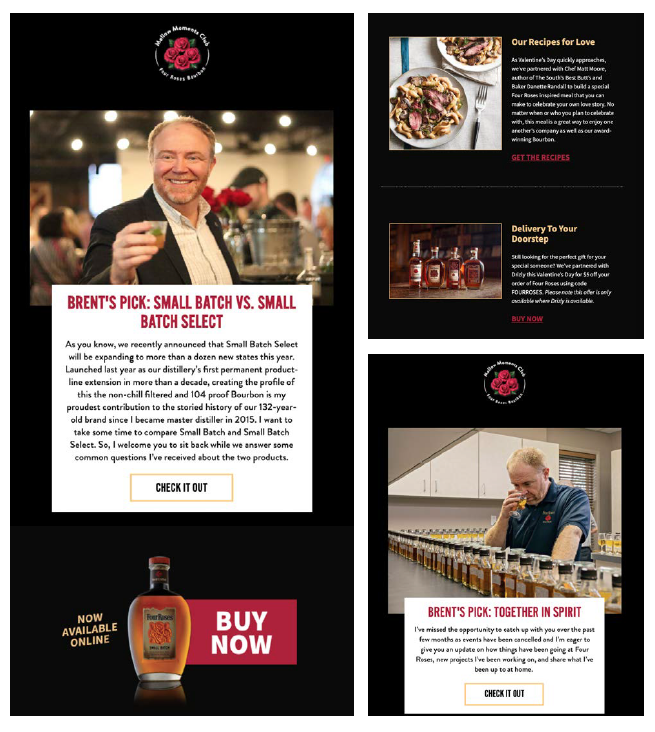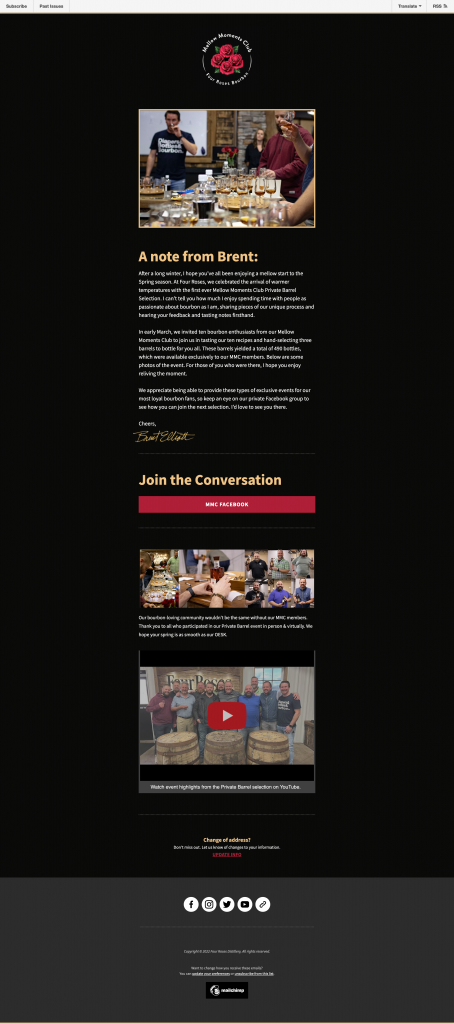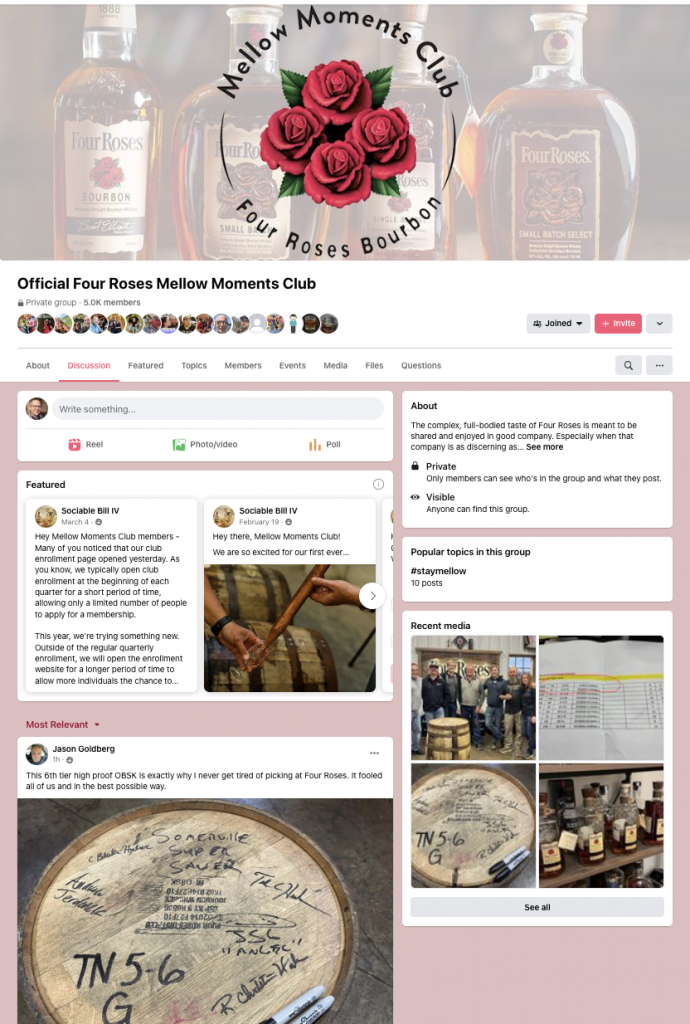 Results
The open-enrollment "Straight Up" newsletter database has experienced exponential organic growth over the past five years with a staggering +530% growth. Email open rates among this group average well over 50%, far outpacing the spirits industry standard of just under 19%.
The more exclusive Mellow Moments Club has become one of the most desirable brand loyalty programs in the bourbon industry. Applications for enrollment open each quarter and are filled just a couple minutes after the portal opens. Membership has grown from about 2,400 to 10,000 over the past five years (structured growth due to budget of production/postage for welcome kits, etc.). More notable are the immense email open rates, typically around 75%.  
Loyal and motivated customers contributed to Four Roses ranking as the country's fastest growing bourbon brand during 2021.